CPUI Exam Instructions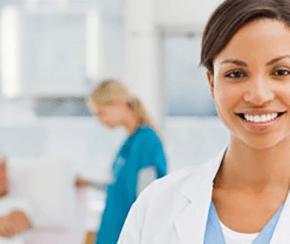 Quick Start Guide


Click here
to download the Quick Start Guide for CPUI Practice Exam and the actual exam.
PICC Excellence uses an independent exam proctoring service, Remote Proctor Now, to proctor the CPUI Exam. You are required to logout of our website and into the Software Secure Remote Proctoring Service to take the CPUI exam. Online examinations will not be available to students unless the Remote Proctor Now system is used. Use the Quick Start Guide for how-to instructions to install Remote Proctor. If you have any problems understanding these instructions, please call us at (706) 377-3360 during normal business hours (7am - 11pm EST).


System Requirements:
You must use a PC Computer running Windows XP or later or a Mac Computer running OSX 10.6 (Snow Leopard) or OSX 10.7 (Lion)
You must have web cam installed on your computer. If one is not present, we can provide one to you for $25.00, or you may purchase one at WalMart, Target, Best Buy, etc. They are easy to install; simply plug the camera into an available USB port. Typically, your computer operating system will detect the camera and complete the installation.
You should be connected to a reliable DSL or Cable Modem Internet service.


System Requirements (continued):
FireFox or Safari are the recommended browsers to use, although Internet Explorer or any other browser is sufficient.
Javascript must be enabled on your browser. This scripting disables certain mouse functions during the exam so that you may only move forward question by question. You will not be able to go back to change any answers. However, if you skip a question, you will be given an opportunity to complete any skipped questions at the end of the test.


Software requirements:
If you need the Adobe Acrobat Reader, you may
download it here
. In order to take the exam, you must have javascript enabled in your browser. Please
CLICK THIS LINK
to determine if javascript is enabled. If it is not enabled, follow the instruction for your browser to enable it.
Remote Proctor monitoring software (see quick start guide for installation).


About Software Secure:
Below are the instructions to set up and access the PICC Excellence, Inc.
Certified PICC Ultrasound Inserter (CPUI
) exam. The exam is processed through a remote proctoring company called
Secure Software.
This company monitors and records all activity during the exam for later review.
Software Secure is a dedicated group of individuals who believe in improving the distance learning experience through the preservation of academic integrity. Software Secure and PICC Excellence value your right to privacy and will not share any of your information with outside sources without your written permission.
Standards: Examinations are important mechanisms for evaluation of student learning. Cheating on examinations is contrary to both academic integrity standards and to ethical standards. Guidelines for the CPUI Exam require that no outside materials or written or verbal communication be used during the exam.