Nancy Moureau, RN, PhD, CRNI, CPUI, VA-BC


orcid.org/0000-0002-6338-0990
Nancy L. Moureau, RN, PhD, BSN, CRNI, CPUI, VA-BC, is the Chief Executive Officer and Educational Specialist for PICC Excellence, Inc, a company that provides education, consulting and research on vascular access devices. Dr. Moureau is an internationally recognized speaker on Peripherally Inserted Central Catheters and issues of vascular access practice. A practicing clinician she is a member of the PICC/VAS Team at Greenville Memorial Hospital and University Medical Center in South Carolina working on a per diem basis. Her day to day responsibilities include program development, application and maintenance of continuing education Provider Status, publication, research, speaking and presentation nationally and internationally, manufacturer education and product consulting, insertion and supervision of PICC lines and other related intravenous devices. Through her company she offers more than 30 online educational programs to hospitals and individuals from large hospital systems to the smallest long term care center. A nurse for thirty-six years, she has focused on vascular access specialization and education applying her experience in pediatrics, neonatology, acute care, home infusion, research, and product development to provide information and answers on vascular access devices and use to the practicing clinician.

Dr. Moureau received her Bachelor of Science degree in Nursing from East Carolina University in Greenville, NC; has attended graduate studies in the Pediatric Nurse Practitioner Program from the University of Florida and Jacksonville University, studies in Medicine from Cetec Universadad in Santo Domingo, Dominican Republic and doctoral work in Brisbane, Australia. Her PhD was awarded following thesis submission and acceptance in the School of Nursing and Midwifery, Nursing Research Department for Vascular Access Studies from Griffith University in 2017. Specialized training was received at hospitals both in the States and internationally on Peripherally Inserted Central Catheters through MD Anderson Cancer Center in Houston, TX, ultrasound training through Vanderbilt University Medical Center in Nashville, TN and Tampa General Hospital in Tampa, FL, subcutaneous port training for insertion and management at Gartnaval Royal Hospital and National Health Trust in Glasgow Glascow, Scotland, Royal Berkshire Trust Hospital in Reading, United Kingdom and Gemeli Catholic Hospital in Rome, Italy. Her training at these facilities included ultrasound, PICC, Internal Jugular, Tunneled Catheter, Axillary and Port insertions.

Having received her CRNI, Certification in Intravenous Therapy through the Infusion Nurses Society in 1985, CPUI of Certification as a PICC Ultrasound Inserter in 2009 and VA-BC Board Certified through the Association for Vascular Access in 2010, Dr. Moureau supports specialization in nursing practice and is qualified as an Ultrasound Certified PICC Trainer, Basic, Modified Seldinger and Advanced PICC procedures. She has been active in the Infusion Nurses Society (INS) since the early eighties, serving in a variety of positions including several years as Chapter President in Northeast Florida, and as a frequent speaker on local, national and international conferences. In the Association for Vascular Access (AVA), she served on the Board of Directors as treasurer and director at large for four terms (eight years, was active on multiple committees such as Membership, Public Policy, Education, Publication/Journal and International Liaison as member and chairperson. Dr. Moureau chaired the International Consensus Forum for the World Congress of Vascular Access (WoCoVA) Standard Minimal Requirements for Central Venous Access Devices published in 2015 and was co-chair of the Skin Impairment and Management for CVADs (SIM) taskforce published in 2016 and 2017.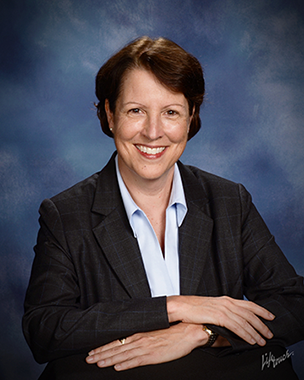 In 2009 Dr. Moureau established the first and only PICC Certification CPUI, Certified PICC Ultrasound Inserter credentialing program. PICC Certification, now trademarked under PICC Excellence, Inc. enables clinicians inserting PICCs to validate their education, experience and knowledge with an internationally accepted program under CPUI credentialing. Dr. Moureau is an Adjunct Associate Professor with Griffith University, is a member of AVATAR the Alliance for Vascular Access Teaching and Research Group and is actively engaged in research at Griffith University in Brisbane, Australia and other hospitals. Dr. Moureau is currently completing the ESCAPE, Evaluation of Skin Colonisation and Placement of Catheter Exit Sites study where analysis of skin samples taken from common vascular access insertion sites were compared for types and concentration of micro-organisms to identify level of risk associated with each site.
Dr. Moureau has written and published more than 60 articles and 35 education programs with continuing education for vascular access and nursing publications. The recipient of the Reader's Choice Award for her research publication, prestigiously presented with the Association for Vascular Access highest honor of the Suzanne Lavere Herbst award for outstanding contributions to the specialty of vascular access she continues to act as a key opinion leader presenting around the world sharing best practices and evidence on peripheral and central venous catheter insertion and care, ultrasound, infection prevention, preceptor and instruction skills. Dr. Moureau remains involved with research and literature analysis, sharing her information and interpretation with hospitals, manufacturers and individuals as a legal subject matter expert on subjects specific to PICCs, ultrasound and vascular access. She acts as an expert in vascular access for best practice evaluations at hospitals sharing her information and interpretation with recommendations for hospital administrators, attorneys, manufacturers and individuals specific to intravenous and infection prevention practices with PICCs, ultrasound and vascular access. Dr. Moureau shares her knowledge in educational offerings throughout the United States, Canada, South America, Europe, Australia and Asia with more than 450 presentations to date. She is active in her community as a Hospice Volunteer and with her church singing in the choir. A valuable resource and common mentor for first time authors, Nancy is glad to be a resource anytime. She acts as a resource for questions and education with PICCs and Midlines and welcomes you to reach her at her email or through the website: nancy@piccexcellence.com or
www.piccexcellence.com